The Before & After Care programs are designed to give children a fun and educational time to continue work with peers. It is an excellent time for children to have fun, learn something interesting, have a snack, use some energy, and have time to get schoolwork done.
Our San Tan Montessori Private Preschool runs our Before & After Care programs and is offered to all enrolled students. Participating siblings will receive a multi-student discount.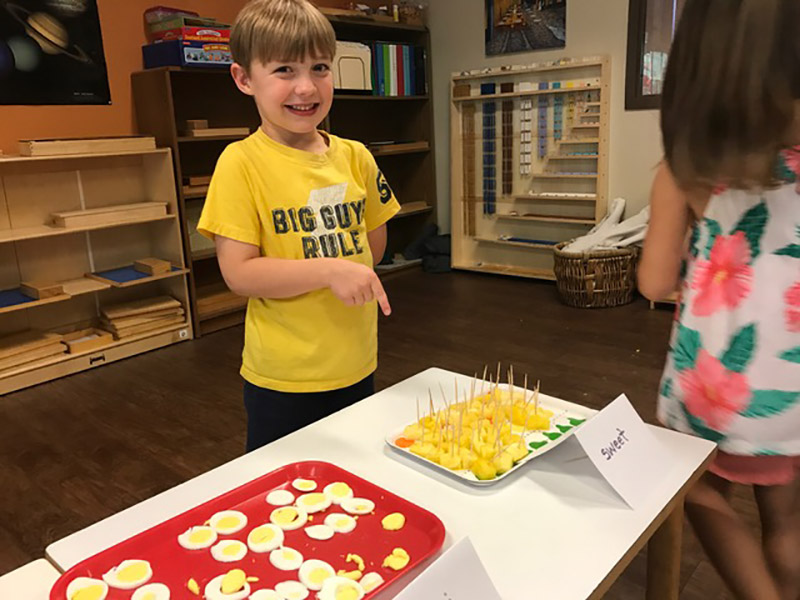 Before School Program (1 hr)
7:20 – 8:20 am
$150/month or $15/day **
After School Program   (1 hr)
3:40 – 4:40 pm
$150/month or $15/day **
After School Program (2 hr)
3:40 – 5:40 pm
$250/month or $20/day **
Full Day Extended Program
7:20 – 5:40 pm
$350/month or $35/day **
All children who have not been picked up by 3:40 will go to the after-school program. Please give us at least a 24-hour notice if you would like your child to go directly to the extended school program from the classroom so they don't have to wait outside on a day they are not scheduled for.
Tuition Payments:
**You will be charged the daily rate on the first six (6) uses of any extended school program in a month. On the seventh (7th) usage of any extended school program, you will be charged the full monthly rate listed above. The extended school program is billed from Sept 1st to June 1st. Billing is sent by email on the 1st of the month after services are rendered, due on the 11th of the month.
Multiple siblings in the Before & After School programs will receive a 10% deduction in tuition.
Preschool students enrolled in a 5 day/full day program as well as monthly Full Day Extended School, the extended school programs will be reduced by 50% (from $350 per month to $175). This is only valid when the student is 5-day full day preschool and using Full Day Extended Program more than 6 days per month.
Late Pick-Up Fee:
San Tan Montessori is open from 7:20 am – 5:40 pm. Beginning at 5:41 pm, $1.00 per minute for each additional minute is billed until your child is picked up.  This includes half days.