Here at San Tan Montessori, we have a wonderful and thriving community established which helps to support our families and school initiatives. We regularly communicate with our families via email, in-school signs, sent home paperwork, and online sign-up genius forms.
We hold annual, semi-annual, and social events meant to include and engage our Montessori students, highlight their growth, and build social relationships across families.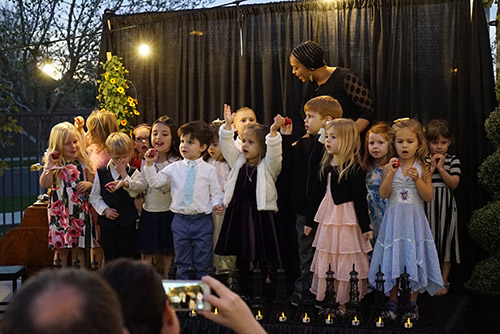 Stay on the lookout for details surrounding these events:
ANNUAL EVENTS
Fundraiser
SEMI-ANNUAL EVENTS
Music Together Nights – Family night of music and movement
SOCIAL EVENTS
Summer and Fall Social events for our Montessori kiddos and their families. Play time, food, and fun.
KINDERGARTEN GRADUATION
Special event to honor our graduating Kindergartener's. Held in May, as the school year ends.