Our Montessori Preschool will serve ages 1 year through 6 years wthin our Toddler and Primary classrooms.
Schedule a Tour to experience our Montessori environment.
If you are interested in joining our program, we will schedule a shadow day for your child. This allows your child to experience the environment and ensure our classroom and community fits your childs learning style and family need.
San Tan Montessori Private Preschool has a 10-month academic year for all classes.
Tuitions are based on the full year's fee which has been divided into 10 equal monthly payments for your convenience. Full tuition of 10 months can be paid upon the program start and will be given a 5% discount when paid in full. Payments are not considered "monthly" charges; they are the full year's tuition divided into a 10-month period.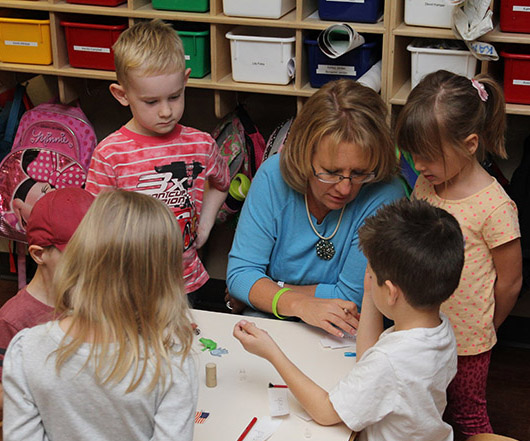 Multiple Students
Total tuition will be reduced at a rate of 10% if multiple students from the same families are enrolled in our Preschool program.
Program Ages
Toddler Program: 1 year to 3 years (Must be eating independently and walking stably)
Primary Program: 3 years to 6 years (Must be potty trained)
202-2023 Program
Yearly Cost
5 Days
4 Days
3 Days
(must be consecutive)
Toddler – AM
8:00 – 12:00
$8,550.00
$900.00
$800.00
$700.00
Toddler – Full Day
8:00 – 3:00
$10,215.00
$1,075.00
$880.00
$815.00
Primary – AM
8:00 – 12:00
$8,880.00
$835.00
$700.00
$605.00
Primary – Full Day
8:00 – 3:00
$9,450.00
$995.00
$840.00
$750.00
Payments are billed on the 1st of every month, beginning July 1st and ending April 1st. Tuition is due by the 11th of each month. We do give a 4-day grace period to pay, and on the 16th day all late payments will incur a non-refundable $15.00 late fee. Payments not made by month end will cause a disruption in services. Tuition is not refunded or pro-rated due to absences caused by illness, vacations, holidays, withdrawal/dismissal, or otherwise.
Lunches are not provided by the school as part of any program yet can be purchased in advance on our school lunch site or brought from home. The 12:00-1:00 lunch hour is not included in the half-day program. If your child is enrolled in the half-day program and would like to participate in the lunch hour, there is an additional cost of $100.00 per month.
Program Fees
The most important factor to qualify an applicant for acceptance is the match between the family's educational goals for the child and the Montessori philosophy. Qualified applicants are then selected for available spaces with a focus on maintaining a balance of genders and ages in each classroom.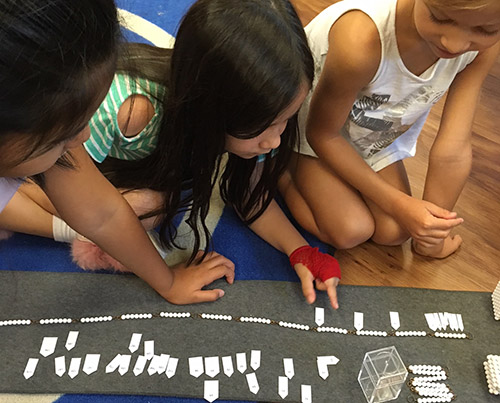 Enrollment Fee – $250 non-refundable
When a position is offered to your child, you must secure the position with a $250 non-refundable registration fee within three business days or forfeit the position.
Activity Fee: $250 Annually
Music Together™
The Music Together™ Preschool program certified specialist provides children with a weekly opportunity to learn music in developmentally appropriate ways. Recordings, songbooks, and teaching materials are provided to each classroom.
Music Together™ materials allow children to "bring the music home." CD sets, music books, and supporting material are sent home for parent-child musical play, sharing the songs and activities learned in school.
Carter's Farm
A connection to Nature and the development of Practical Life skills are embedded throughout our Preschool experience. One way in which we bring the real world into our San Tan Private Preschool learning experience is through our partnership with Carter's Farm.
A farmer visits our Preschool every few weeks, bringing with them a variety of farm animals to introduce to our students. The children learn about the animals through teaching and hands-on experience; developing their social skills through conversation and class teamwork.
Outdoor Environment
Our Outdoor Environment activities enable our students to strengthen their connection with Nature through ongoing exploration of the seasons, gardening, tending to the Montessori Hens, as well as flexibility to bring classwork outside. Science work is explored through various projects including studying plant growth patterns inside through our tower gardens vs. outside gardening. Students enjoy harvesting, prepping, eating, and selling the fruits, vegetables, and herbs they have grown.
Schedule a Tour Today or Call for More Information – 480-222-0811